When you take driving lessons in Leicester you will normally be taking your test in a Leicester test centre.
Due to this the two that you may come across are Cannock and Wigston both located in Leicester with both of them being accessible to you.
Both test centres have a similar set of pass rates for first-time drivers making the choice between them difficult.
In Cannock the pass rates have been: 43.2% for 2020-2021, 40.1% for 2019-2020 and 33% for 2018-2019.
This is compared to Wigston who has seen rates of, 44.3% for 2020-2021, 41.3% for 2019-2020 and 42.9% for 2018-2019.
So whilst Wigston is higher year on year and statistically, you have slightly better chances, what will affect your test is the routes you will travel on.
With that said here are some spots to know about when taking your test at either centre.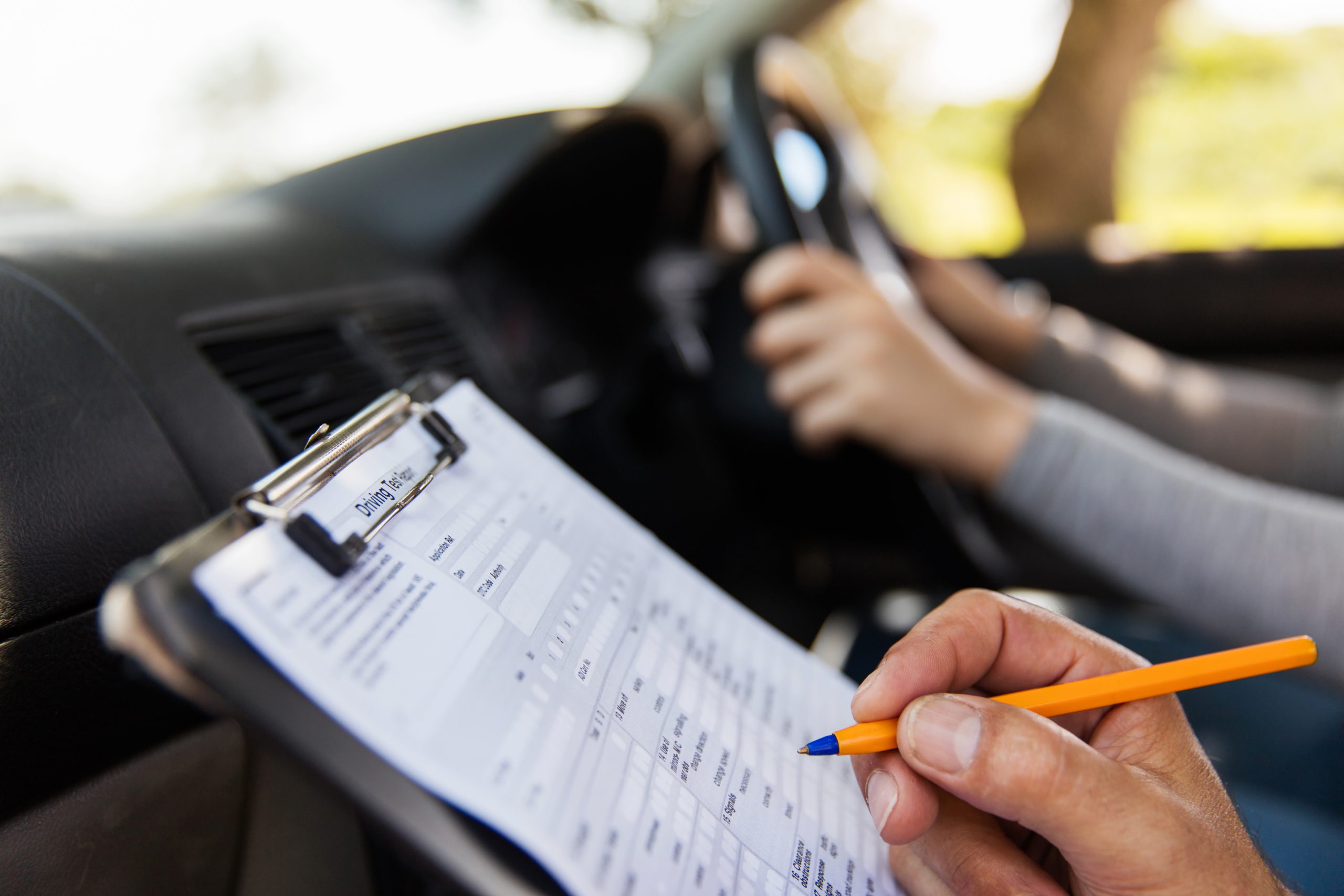 Cannock Test Centre
The test centre is situated on an industrial estate on Cannock Street, meaning that you can expect a lot of cars and vans to be driving around but all of these roads have double yellow lines meaning no need to worry about manoeuvring parked cars. From here you could be asked to turn out of the industrial area either left or right.
Depending on your test route you could encounter your first major roundabout almost straight away. If you leave the centre by taking a right and then a left onto Barkbythorpe Road you will quickly encounter the first big roundabout that can see you going down the A563. This is nothing to worry about if you have been learning with Drive247 Leicester as you will be fully prepared to undertake any major road including another large roundabout that is found down the A563 which has a KFC to the side of it.
Wigston Test Centre
Wigston Test Centre is located on Tigers Road and is surrounded by other businesses and just off of Saffron Road which sees a row of houses. When taking your test you are most likely to come out of the centre to the left, and at the end of Tiger road go right around the mini-roundabout. Whilst other options are available this is the most common start to the route.
From here you can go a number of ways however main roads to be conscious of are, Leicester road the A5199, The Pork Pie roundabout that connects Stonesby Avenue to the A563 and the Blaby bypass on the A426. Again much like Cannock all of our instructors will go through mock tests with you and will make sure you are fully prepared before you undertake your test.
Driving Test Tips
Our top tip for this is to make sure you take an hour lesson before your test to make sure you are not going in rusty. Along with this having gone through the possible routes with your Drive247 Leicester Instructor will help you to feel confident before you start your test. All of our driving instructors are local to the area and will make sure to fully prepare you for any pitfalls you may face during your initial driving lessons in Leicester.
When it comes to your one-hour lessons this will let you go over anything that you are unsure of and any last-minute bits that you may need to have a refresher on. Of course, when you add this to your preexisting lessons and the helpful additions you have been provided with this should more than prepare you for your test.
Need to know information
Typical wait time: 8 weeks but sometimes more
Booking: This can be completed on the DVSA website
Toilets: Available
Test centre rules: Do not enter the test centre more than 10 minutes before the driving test start time. You are not allowed to practice parking onsite at any time. Smoking on site is not permitted.

Opening Times
Monday - Thursday

8:30am - 7pm

Friday

8:30am - 6pm

Saturday

9am - 5pm

Sunday

Closed
Where to find us
25 Headdington Way
Leicester
Leicestershire
United Kingdom
LE2 6HF